Advertise With Us
University of New Mexico Chartered Student Organizations, ASUNM & GPSA (and their agencies), and University departments can reserve space to advertise and run donation drives in the Student Union Building free of charge. Follow these easy steps:

Use the guidelines outlined in the Student Union Building Advertising Policy and the Student Union Building Charitable Giving Donations Policy.
Monitors and LED Screens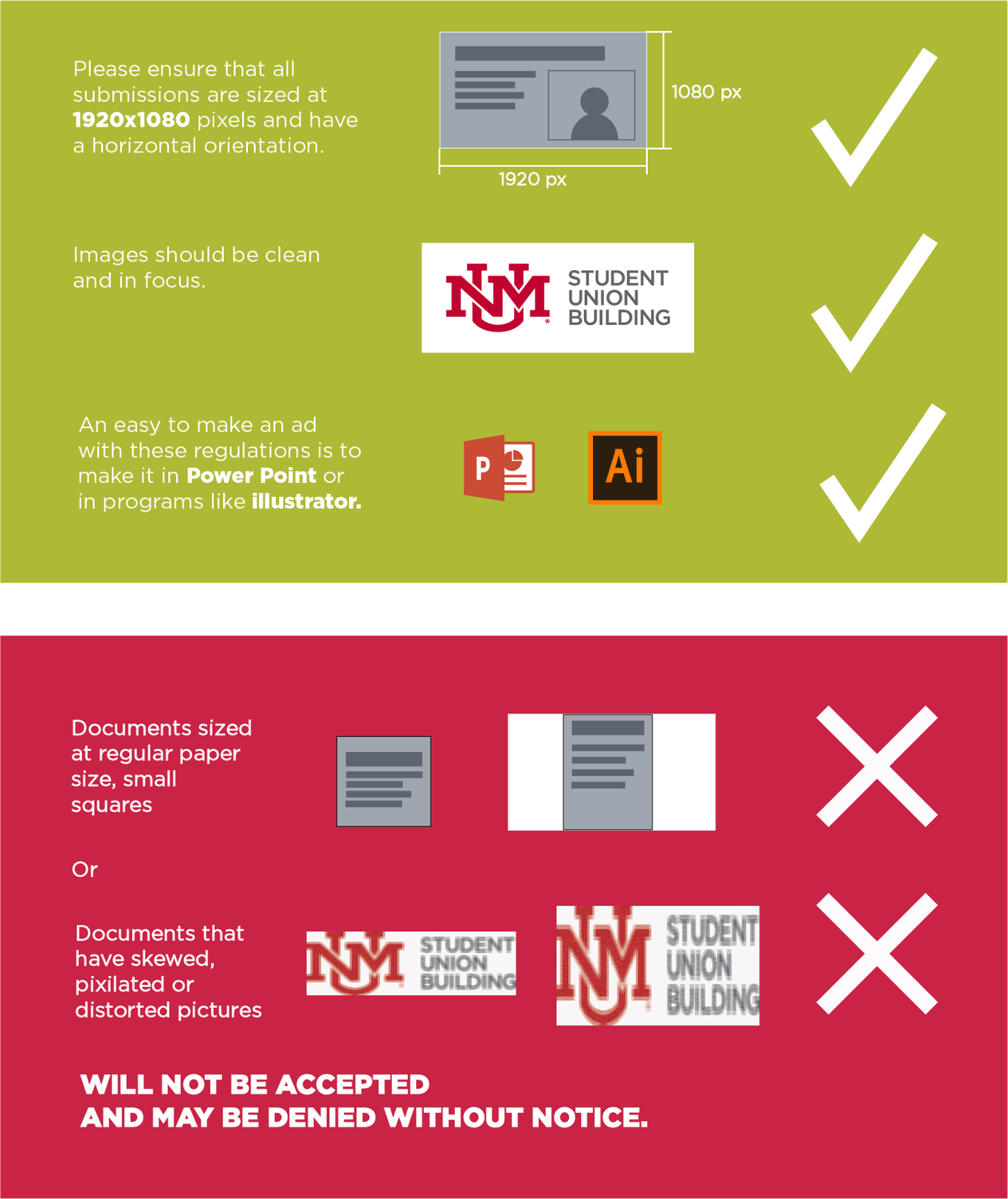 Please note that per policy events must be held at the sub or must be a student affairs program to qualify for monitor advertisement.
We do not accept portrait orientated ads. 
Charities
Table Donation Drive:
 If you'd like to run a cash donation drive, please reserve a table through the SUB Event and Planning Office at 505-277-5498 or
subevent@unm.edu
.
Goods Donation Box: Fill out the Submission Form at the bottom of the page. Please include information about your event and where you would like your donation boxes to be placed in the "Additional Information About your Submission box".